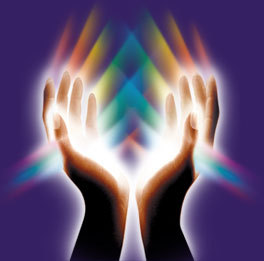 I was slightly disappointed to not get more response to my open admission about turning away from Evangelical Christianity to wider spiritual horizons but I was also not too surprised because the Church seems to exist for it's members and will still go on regardless of what questions are asked and who turns away.
Having been involved in pentecostal/charismatic forms of Christianity I have been involved, in the past, in laying hands on people and praying for healing. Reading the Reiki manual I was delighted to realize that I can still explore and use spiritual healing practices but I believe that Reiki offers greater freedom and more appreciation of where people are at without them having to subscribe to a dogmatic faith position.
Saturday 11th September I do Reiki 1 training. I am excited about this new chapter of my journey. The sky hasn't fallen in, Christians don't seem to be too concerned about me leaving the fold and I have peace in my family and my job. For those still along for the journey I will be writing more of my thoughts.